Key facts:
The next Litecoin halving could take place on August 4 or 5, 2023.

In previous cycles, the cryptocurrency reached relative highs about 40 days before the halving.
Litecoin (LTC) could be one of the digital assets that has a noticeable appreciation in its price in the coming weeks. A significant event for this network is about to happen and history shows that its price has reacted favorably on previous occasions.
It's about the halving. As detailed in the Criptopedia (educational section of CriptoNoticias) it is the event in which the rate of issuance is reduced by half. In the case of Litecoin, according to the explorer NiceHashwould occur in 70 days, on August 4 (this date may vary slightly, as it depends on the block confirmation time).
Let's see what history shows us about the behavior of the price of LTC in relation to previous halvings. Something curious is that, unlike what happens with bitcoin (BTC), in litecoin, the price increase resulting from the halving usually occurs about 40 days before the event. This was the case in 2015. In that year, the Litecoin halving occurred on August 25 and the maximum price of that mini-cycle was reached on July 8: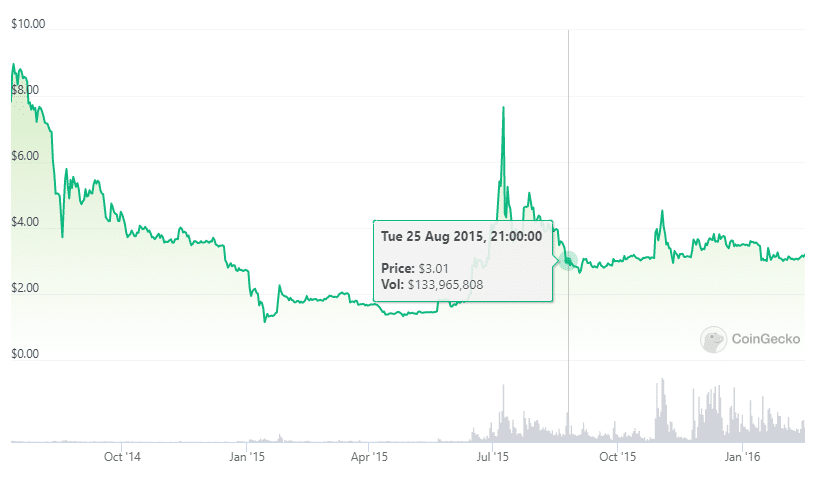 Something similar happens in the next halving, 4 years later. Litecoin's second halving occurred on August 5, 2019 and the maximum price of the "halvinistic" mini-cycle, the cryptocurrency reached on June 22: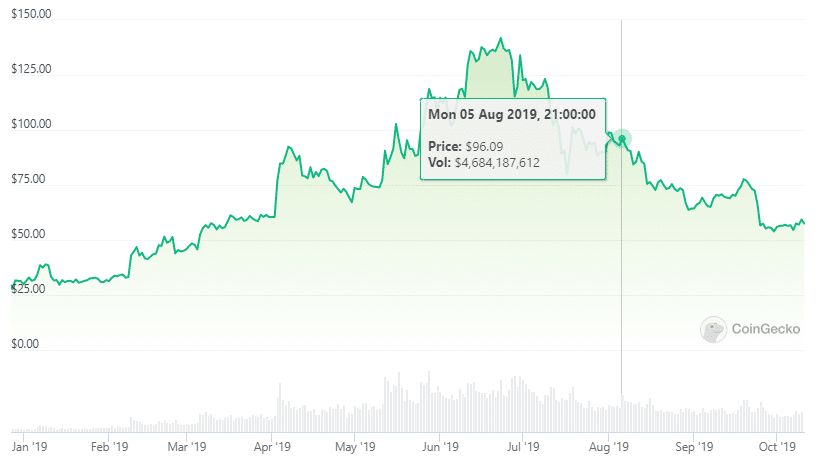 It is said, in the world of investments, that history does not repeat itself, but it does tend to rhyme. As we see, approximately 40 days before the Litecoin halving, the LTC cryptocurrency reaches its peak of that mini-cycle.
Taking that into account, we could expect that for the next 4 weeks, the price of LTC will increase until reaching a relative maximum pointand then begin to descend.
How far it could go, it is impossible to know. That will depend on various factors including the behavior of bitcoin, the first and foremost cryptocurrency, which is the one that sets the pace for the entire market.
In case you want to take advantage of this potential rise, exit points will need to be established (ie prices at which all or part of the investment will be sold). Nothing goes up forever and, if the story happens again in a similar way to previous years, after the halving (or even a few days before) the price of LTC would fall, causing the investor to lose the unrealized gain.
---
These estimates are based on pricing models and do not constitute an investment recommendation or financial advice. Each person must do their own analysis before investing in any asset. The author has invested in bitcoin, cryptocurrencies, and stocks since 2013.
---
Disclaimer: The views and opinions expressed in this article belong to its author and do not necessarily reflect those of CriptoNoticias.
reference: www.criptonoticias.com